Christmas is a busy time of the year. We busy ourselves with decorating, baking, shopping, and wrapping so the finished product is ready to be enjoyed on Christmas day.
But what does God say about all this?
I think He wants us to pause. Soak it in.
Each moment is special. Enjoy the process.
Don't let the Christmas season be about rushing around and checking things off a list. Enjoy each moment you have. Look for God in everything you do. Find Him in the simple moments that bring you joy.
I think this story of Martha and Mary is the perfect depiction of this.
Luke 10:38-42
Jesus Visits Martha & Mary
"As Jesus and the disciples continued on their way to Jerusalem, they came to a certain village where a woman named Martha welcomed him into her home. Her sister, Mary, sat at the Lord's feet, listening to what he taught. But Martha was distracted by the big dinner she was preparing. She came to Jesus and said, 'Lord, doesn't it seem unfair to you that my sister just sits here while I do all the work? Tell her to come and help me.'

But the Lord said to her, 'My dear Martha, you are worried and upset over all these details! There is only one thing worth being concerned about. Mary has discovered it, and it will not be taken away from her.'"
When you find yourself getting caught up in the material things of Christmas time, bring your focus back to God. Pause your busyness and just rest at His feet like Mary did.
So this is my little gift wrapping craft I did. I loved doing it because it was for my sister, and hopefully it will make her feel special. I invited God in while I was working on this, and He reminded me that just as the greenery adds something new & fresh to the gifts, He adds new life to every situation.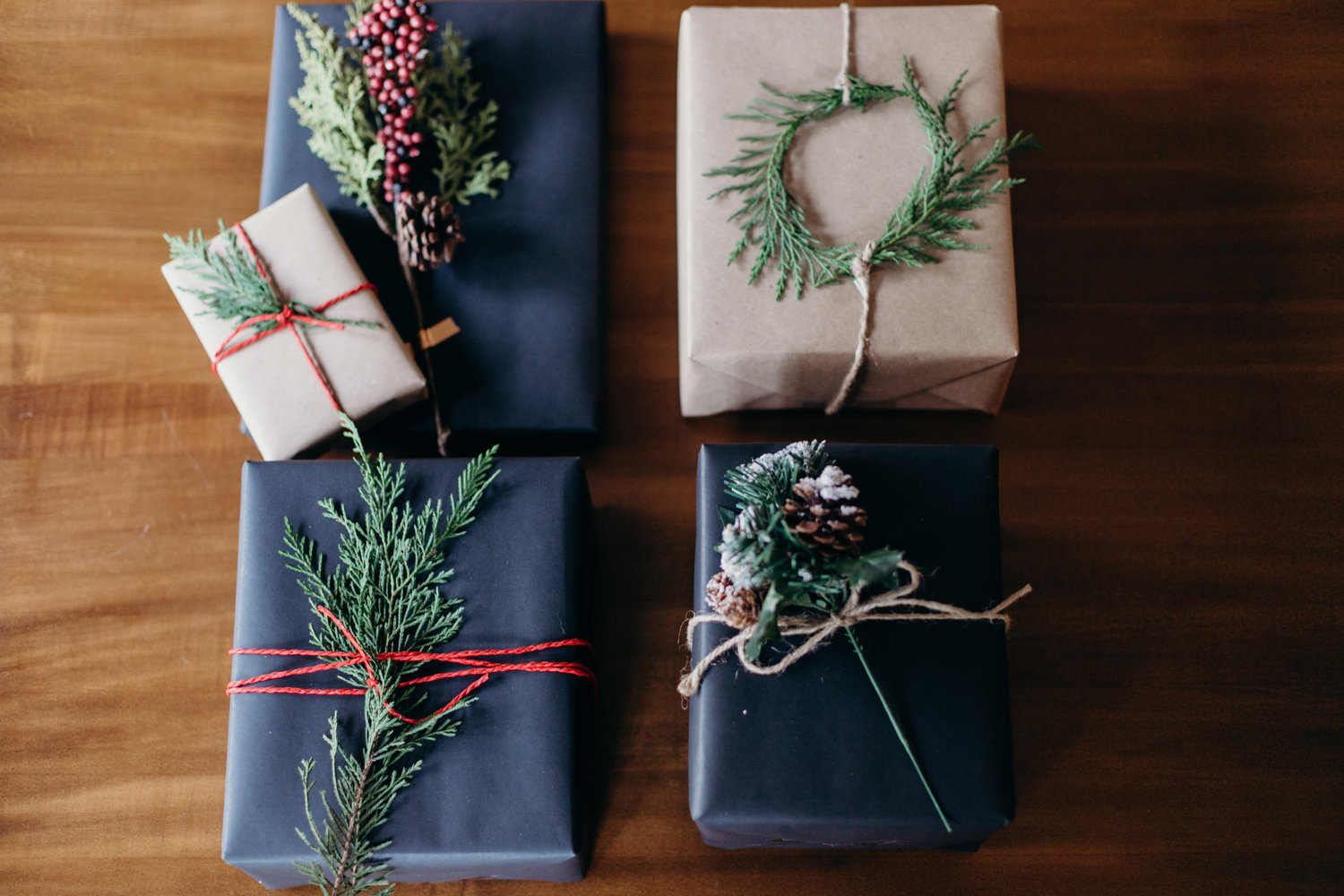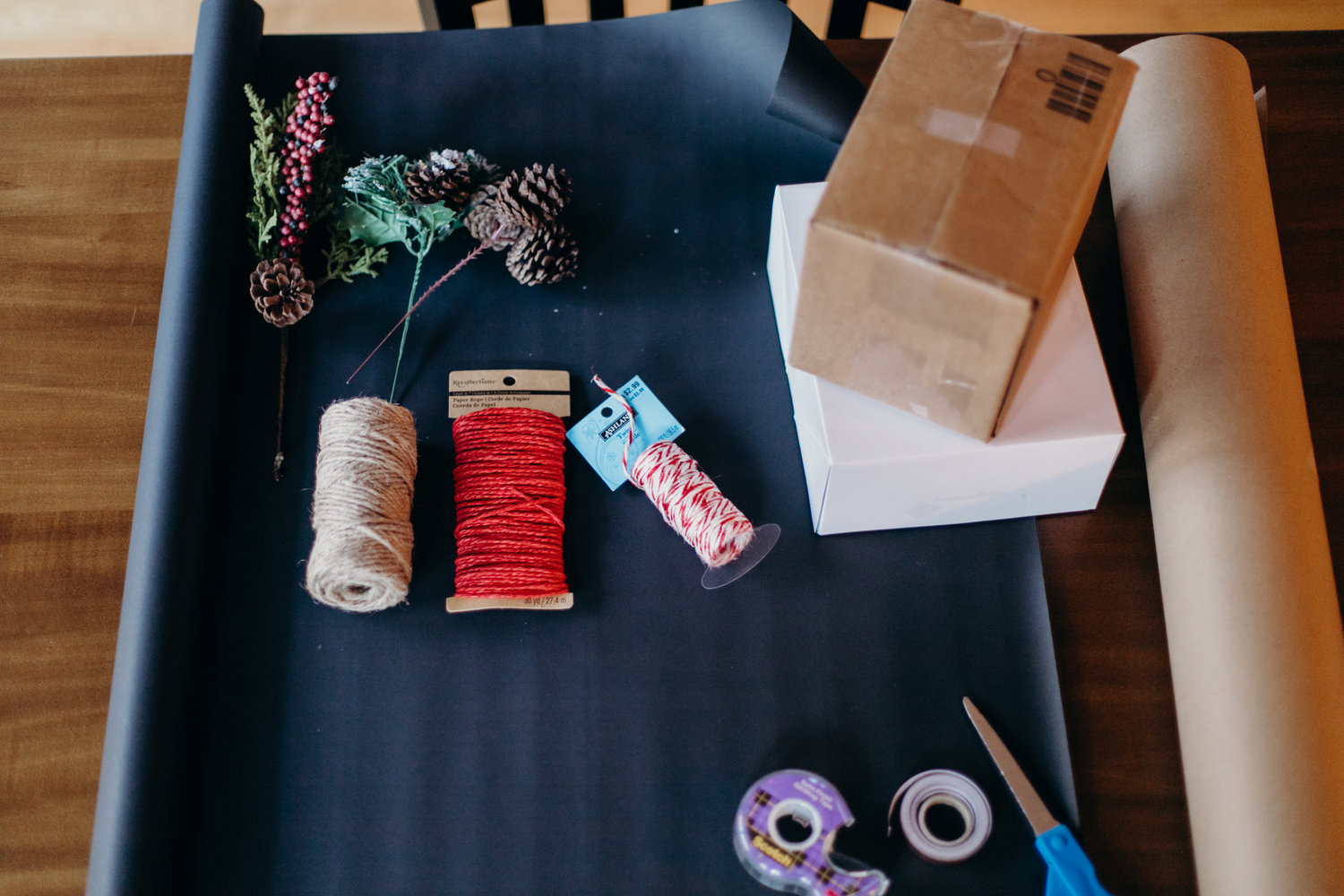 Remember God this Christmas, and let Him fill you with His perfect peace.
Author | Sam Forbes